From the news: this week we improved SCHAIN support feature.
It is available in 2 modes now: Simplified and Expert [Advanced] Mode.
Simplified mode involves setup of one level in supply chain, your own. This is suitable for the majority of websites, since the prebid technology supposes an ad call .js to be placed in website's header directly. So called the "direct seller". This means that there is always a direct auction and sale.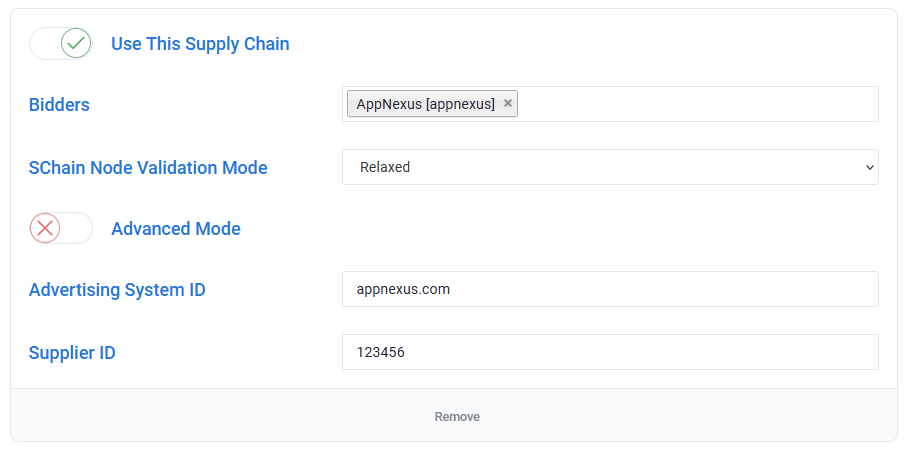 Expert [Advanced] mode is used when supply chain includes more than one seller. In this case the user can add as many selling nodes as he likes.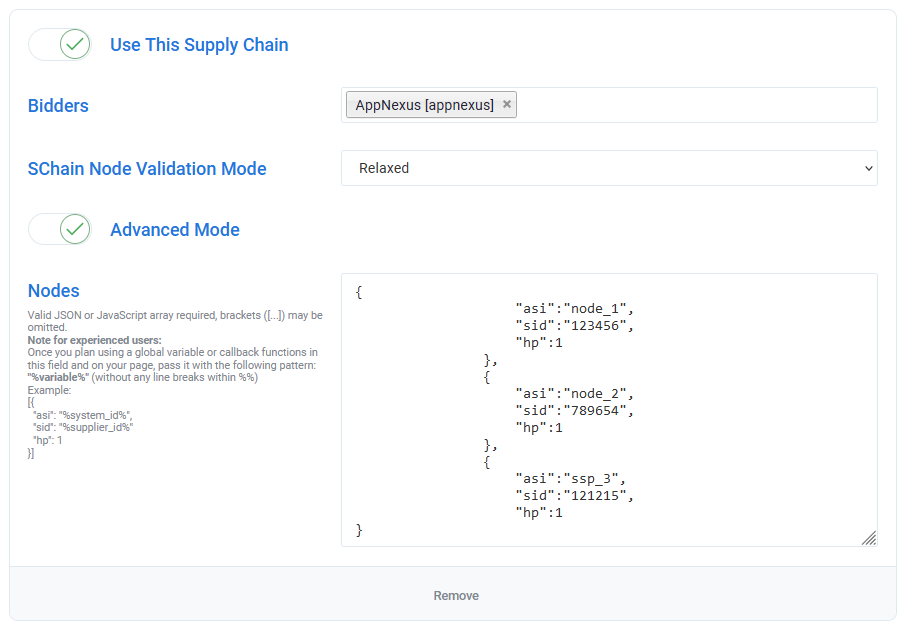 More information regarding SCHAIN support feature you can find here: Prebid module description and Technology description
Welcome with your quiries if you just have a question or need consultation regarding header bidding in general.