These days we implemented Prebid version switch button.
Now you can select the current up-to-date version or one of the previous ones. Publisher also can request to add a specific version. This is available now in the interface.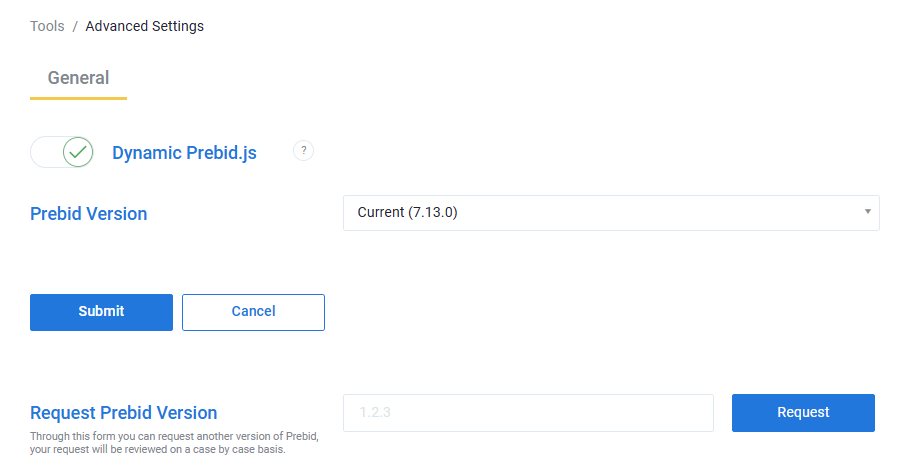 Why it is needed
Prebid versions are constantly updated. Headbidder always has the newest one on top for publisher choice. At the moment the recent one is 7.13.0.

Prebid.org itself does not support any version of Prebid.js prior to the previous version. It advises to upgrade to a newer version. Say, if at the mement the newest 7.x then you won't get support for 5.x.
There is no longer 5.x versions in its drop down menu.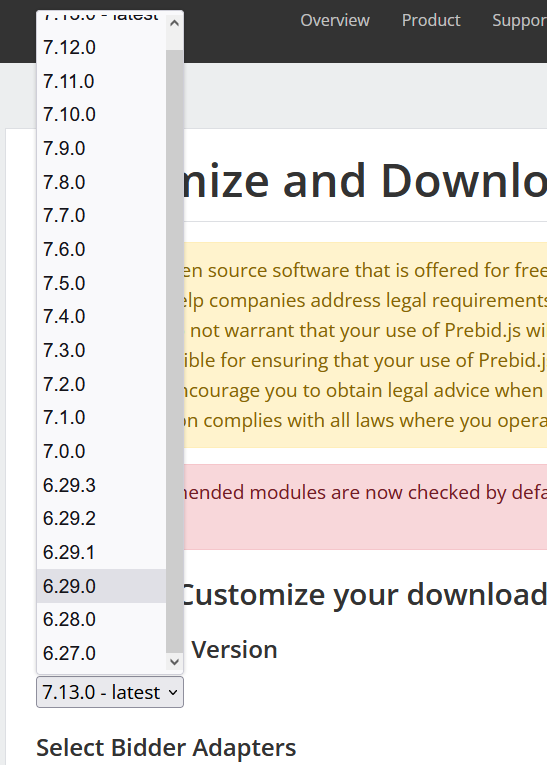 However, our practice shows that various versions work better or worse for different publishers. And then the newest one isn't always the must choice.

For instance, when one user requires the latest one, another asks for version 4.x support because it brings the best results with his advertiser.
Having this in mind, we do not dispose of prior versions and help our users with fixing issues publisher faces.
We introduced Prebid Version Switch button to give publishers an option continue work with tech stack they used to, to make it more comfortable and user friendly.
We are always here to answer your questions.