There's no standard way to pass a floor price to bidders. Some bidders have appropriate parameter some bidders don't.
Revenue share is also the thing which should be taken into account there. Some bidders return NET, some GROSS price.
The solution is to do conversions using bidCpmAdjustment in the wrapper. HeadBidder allows setting a Revenue Share for each bidder as well as set Floor CPM for each bidder which is taken into account in comparison to the NET price. We are comparing bids to the floor price and return 0 when the bid is below your chosen floor.
As always, no codding needed, setup is easy and straight forward for HeadBidder user via UI: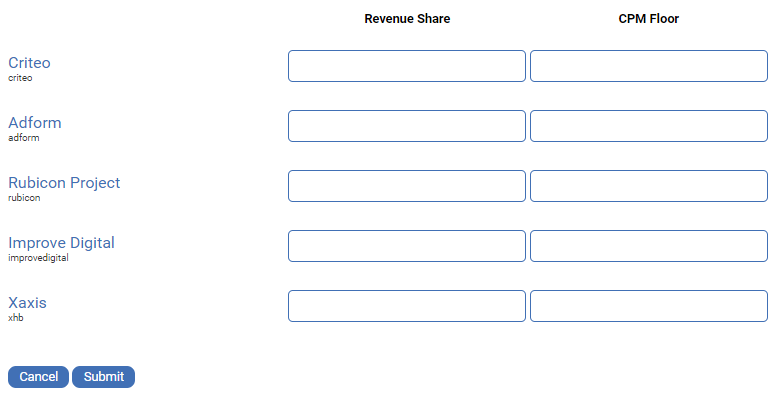 Give a try to the feature by integrating your header bidding ad using our platform. You may get a free account and serve up to 3 million requests per month by registering here: https://cp.headbidder.net/signup